Home
It's the most engaging place to build traffic to your offers from…
The place where you meet your customers on a one on one engagement factor to show them who you really are and build their trust!
Yeah, well there are so many people and businesses realizing this that it's difficult to stand out from the crowd…
Since then his team of developers has grown into a massive company and the tools they develop are being raved about all over the web.
Some of the best products they release in limited numbers is for Facebook.
That's right, Facebook app based tools that make it easy to stand out above the crowd to crush your competition where they are standing!
This guy is on fire and the tools they create are all originally created to make his in-house job that much easier so you know if he is creating these tools for his own campaigns, they've got to be good!
Well because TJ is such a busy guy, he doesn't have time for the day to day jargon in creating product launch after product launch so he decided he would create one membership group to upload all his latest and greatest Facebook tools in one place and with one offer so he could eliminate the perpetual launch factor…
Cool right?!
So today you are invited to be one of the very few that will gain access to this exclusive group and learn how to use these new tools every month to beat out any one that stands in your way when promoting a business or offer!
All the details are below so keep reading…
Today we offer you something truly amazing in many senses of the word.
It is not often when you can get Facebook marketing softwares that helps to grow your business by the way they operate but also makes you money with very little effort needed.
What do we mean by that? Well, today we invite you to join an exclusive club that allows you to not only get one Fbk marketing software a month but you also get the ability to resell it!
That's right, you get the resale rights to these awesome tools month after month after month if you stay in the club.
That's not even the best part
See, TJ and his team's softwares are pretty well known selling thousands of copies to every release that they do and typically they sell for $97 or higher which is in most cases.
Today you are getting the chance to get the first software for $1 and then get all the rest of his amazing Facebook marketing softwares for only $67 a month.
Check the First One Out Here
Each month you will be sent a new software as long as you have made your month payment. Then you can use the tools personally to increase your marketing efforts with automated softwares AND you can resell them for even more money than you have paid to join this exclusive club, much more!
Now obviously there are some rules that will apply to the resale rights on price restrictions but you wouldn't want to sell these tools for less than you are paying now anyways and you certainly wouldn't want to give them away because that would be just silly. Correct?
So this is exactly how this is going to work…
| | |
| --- | --- |
| | Today you can get the first software that you just witnessed in the preview video for only $1. No strings attached! |
|   | Then 24 hours after the $1 purchase you will be rebilled for your monthly membership fee of $67. The preview for that software will be at the bottom of your first tools training manual. |
|   |  Every month thereafter from your purchase anniversary date you will be billed another $67 but you will get at least one and sometimes two new Facebook marketing related softwares. |
|   | Every month there will be a preview to the next months software that you can expect to receive so that you always know what's coming next so that you can get your lists excited about it. |
Wait it Still Gets Better!
Included with every software, every month will be banner ads and sample Facebook ads with images that are already proven to convert, A training manual with a download link and video tutorials, 24/7 support and all.
So all you ever have to do is use the software and sell the software.
We take care of absolutely everything else so you don't have too.
All these softwares are second to none and were all developed for TJ's personal use before they were ever made for mass resale so you know they have to be top quality.
Now obviously this offer can't stay open forever because of it's nature so we encourage you to jump in today while the offer is still available.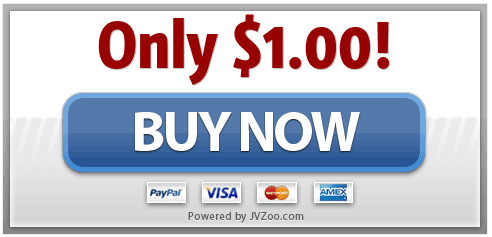 Like all TJ's softwares, this offer comes with a 30 Day Iron Clad Money-Back Guarantee. No one in the industry is doing this…
They look to do the perpetual launch and upsells every month.
Not TJ and his team, they are far too busy.
So what you have here is a one-stop shop to great softwares for Facebook at a fraction of the price and it comes with the rights to resell however you see fit.
We Knows it Crazy!
It is crazy but we are also passionate about seeing all our customers succeed greatly online.
So let's recap on what you get included every month and with every software.
You get 1 great Fbk software called the Fbk Commentary for $1
You get all the training required in a pdf manual immediately after purchase.
You Get the Resale Rights for This Tool!
You get banner ads and Facebook sample ads that have been proven to work and a training course on how to market these on Facebook and as a membership program. 24 Hours after that purchase you are rebilled for the monthly program fee of $67
Then you will get another great software every month on auto-pilot as long as you have made your monthly payment.
You Get The Resale Rights for All Those Softwares Also, Month After Month!
You get the training tutorials and manuals with the download links every month.
You get banner ads and Facebook sample ads with them every month.
You Get 24/7 Support for ALL the softwares for you and your customers.
You Get Unlimited Updates for the life of these softwares.
You Get an EXCLUSIVE Invite to our Facebook Resellers Group to ask TJ and Team questions and converse with all the others that are also enjoying money made easily.
Don't Ponder This One, It Won't Be Here Long!
Who is doing this in our market???
Let me answer that for you…
NO ONE BUT TJ and TEAM!
Now is the time to take action and make your money back within a few hours after purchase. Get the best Facebook marketing softwares now and start reselling within an hour from now to earn from these tools from day one.
Immediately put them into action to see how good these tools work for yourself!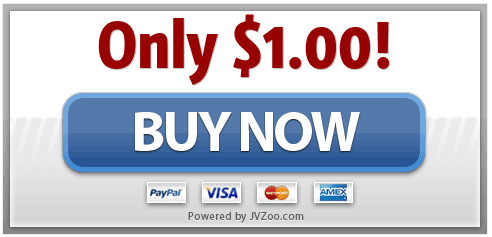 This is an extremely limited offer so don't sit on this, ACT NOW. Note: There is no upsells or add-ons to this offer, what you see is what you get!